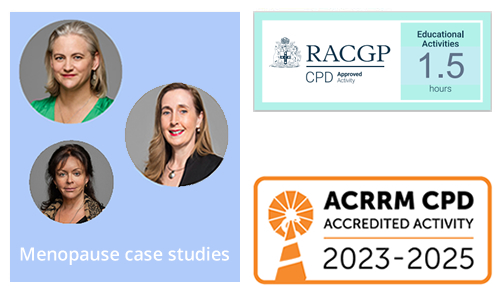 The webcast is aimed at all GPs discussing the management of complex two menopause cases in General Practice.

RACGP Activity No 472239 – Hours 1.5
ACRRM 1.5 Hours. ID: 30090

Access to this course is $50 (GST INC) by payment through PayPal.
Note: You do not require a PayPal account as the process accepts major credit cards.
AMS Members are pre-enrolled.