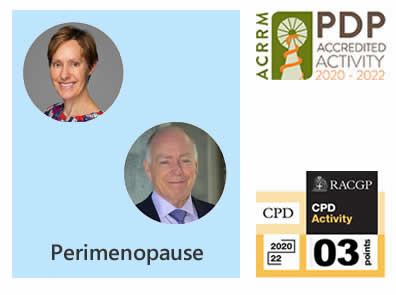 Perienopause: In this webinar, Gynaecologist Professor Rod Baber and GP Dr Karen Magraith explore the clinical issues and management challenges that arise during perimenopause.

RACGP Activity No 342071 – Total Points 3
ACRRM ID: 26216 for 1.5 PDP units.

Access to this course is for AMS Members.
AMS Members are pre-enrolled.

Webinar may also be viewed on the AMS website here.