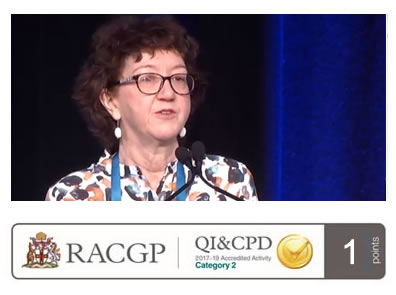 This presentation will focus on the practicalities of the menopause consultation in 2018 and on how to approach the prescribing of MHT in an individual woman. How to choose, initiate and monitor the different forms of MHT will be discussed and will include the newer preparations of MHT available as options in Australia and New Zealand.
Activity ID: 148468  Total Points 1 Category 2
To access the course you will need a Member Login.